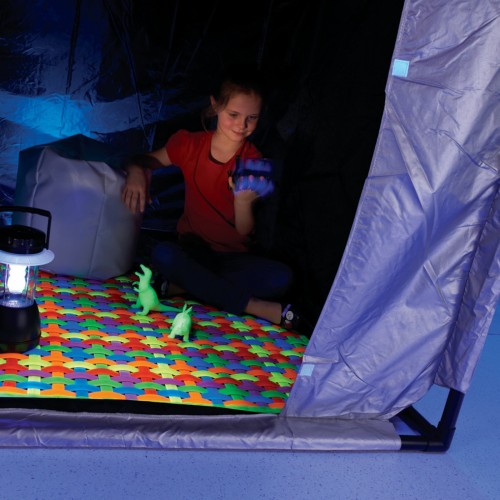 Mega Dark Den
Product Code - 57559
A large cuboid tent which offers a darkened stimulation-free environment for a single child or groups of children. The den provides a setting for quiet time or inclusive play with light-up and glow in the dark resources.
Easy to assemble with 16 poles and 12 connectors, the Mega Dark Den comes complete with storage bag.
Age: 3+
Size: H1820mm x W1200mm x D1200mm.