Multisensory Environment Services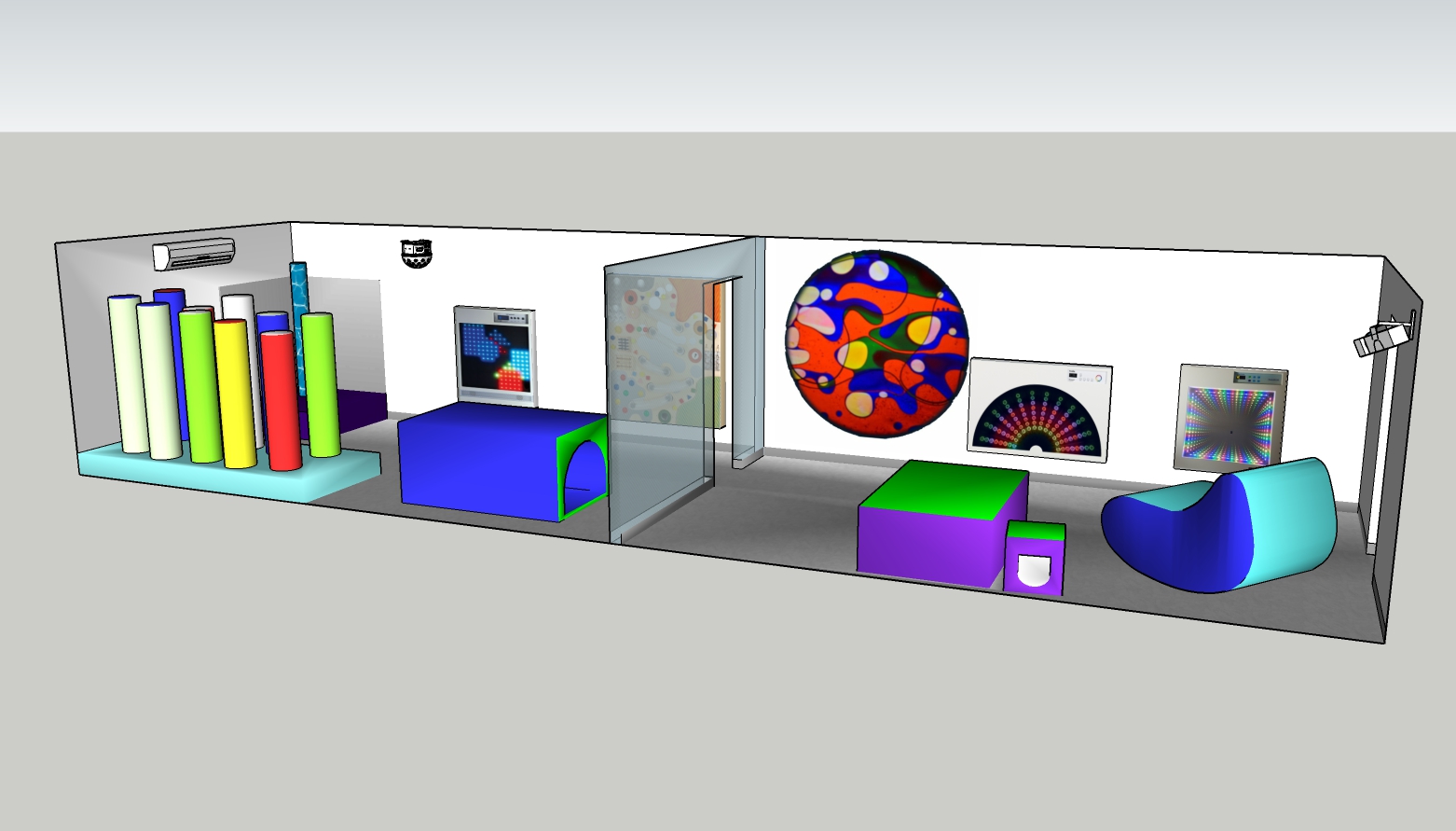 Every project has unique needs. The age range of the users, their sensory experience requirements, the space available and the budget all shape the requirements of a specific project.
Drawing on its technical expertise and many years of experience supplying multisensory products Wilkins International can provide the following services to its customers.
Assistance with product choice
Assistance in the choice of products best suited to particular needs and budgets.
Advice on Multisensory Rooms
Advice on the best way of operating particular products for given situations to obtain the maximum benefit from those products.
Design of Multisensory Rooms
Preparation of detailed designs and layouts of Multisensory Rooms or dedicated areas.
Demonstration / Showroom
This facility is available at our office in Vermont to enable customers to assess the suitability of products and equipment for their particular needs prior to purchase.
Installation
Complete installation of all electronics, hanging frames and ancillary equipment in fully Interactive Multisensory Rooms.
Maintenance
Provision of technical back up after sales service by highly qualified and experienced staff.
Training
When your Interactive Multisensory Room has been installed, we are still here to support you. Wilkins International provides all the training you need with comprehensive on-site teaching seminars which ensure that teachers and carers gain extensive knowledge of the sensory equipment for the maximum benefit of those in their care.
Funding Advice
Suggestions as to what information could be included in Submissions which are being made seeking funding for multisensory products.
On Going Support
A quick, friendly, understanding response to any problem which maybe encountered when operating a Multisensory Room or using a particular product.
neurodiversity vision Impairment deaf or hard of hearing mental health conditions intellectual disability acquired brain injury autism spectrum disorder physical disability