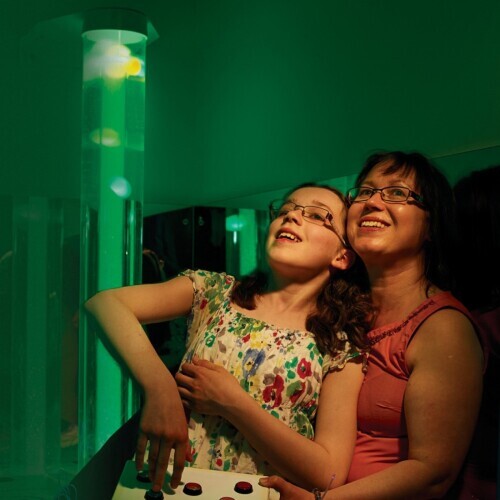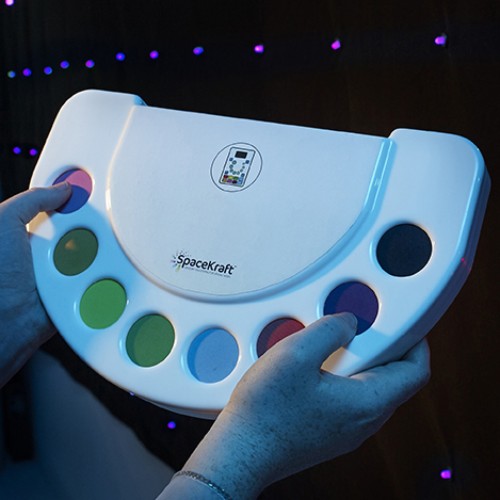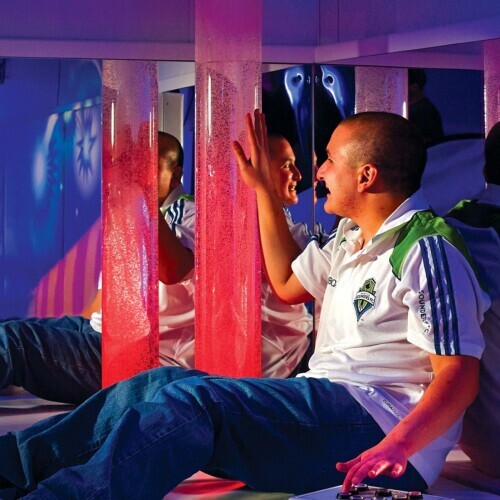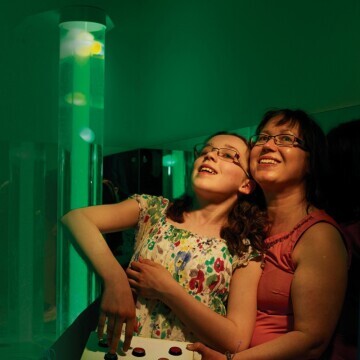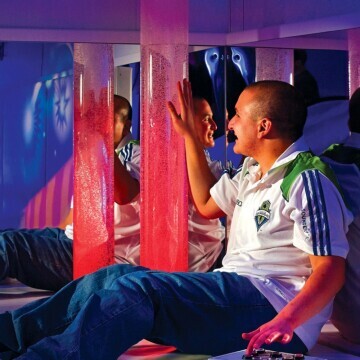 Interactive Bubble Tube & Wireless Switch Box
Product Code - 50900


Using the latest in Wire-free technology, the Interactive Bubble Tube Button Switch allows you to choose from seven bright vivid colours and to stop and start the bubbles flowing in your column. Press any of the coloured buttons to make the bubble tube go red, yellow, green, blue, orange, cyan or magenta. The black button stops and starts the bubbles. The Button Switch will also accept any switch.
Ideal for basic cause and effect, colour recognition and developing communication skills.
Operates on 240v transformed to 12v. The Button Switch is rechargeable and comes complete with charger.
Spacekraft recommend a Spacekraft Wall Fixing Bracket to be fitted to your Bubble Tube for greater safety. Please see 50112.
Bubble Tube Column - 150mm Diameter
Bubble Tube base size - 400mm Square, 140mmH
Available in three Heights: 1 metre high, 1.5 metre high and 2 metre high.
Please choose from the drop down box below.