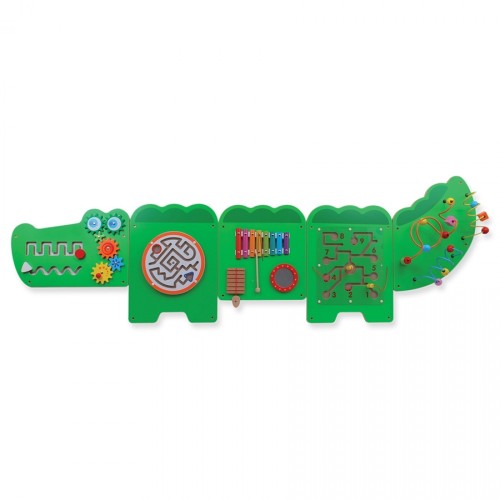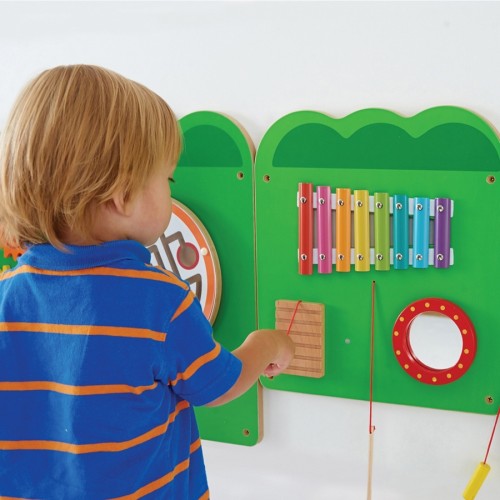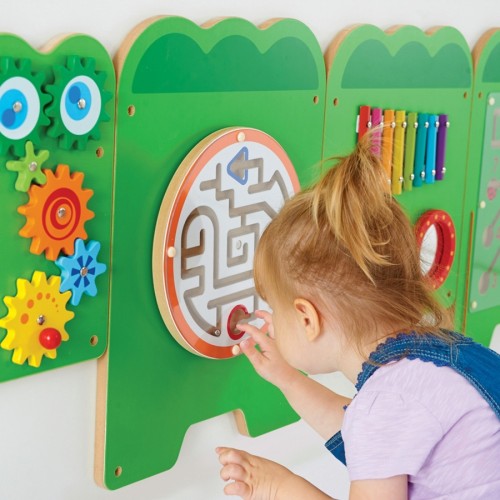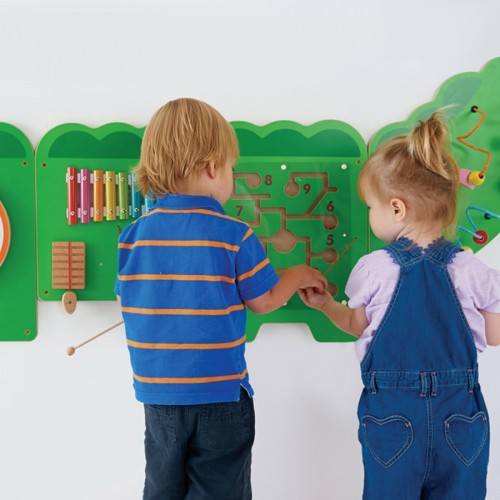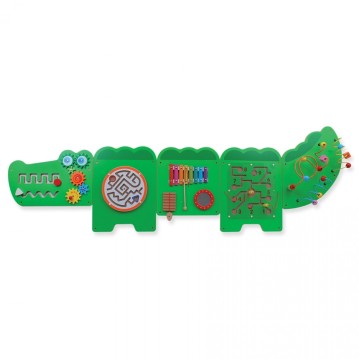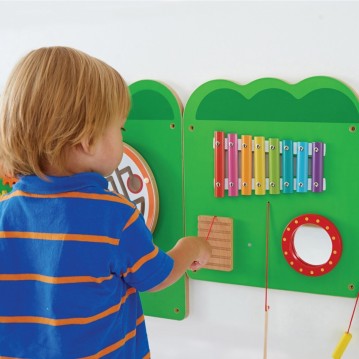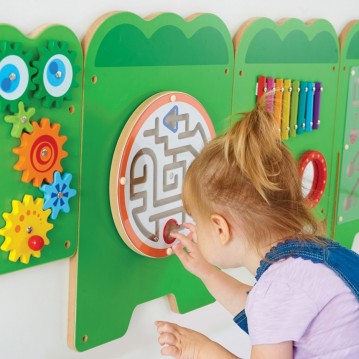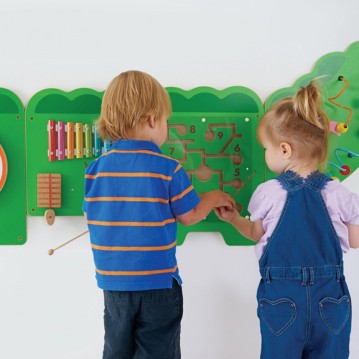 Crocodile Wall Game
Product Code - 23134
A fun crocodile-shaped activity wall assembled from five colourful panels, each featuring a different set of manipulative activities to encourage hand/eye coordination and fine motor skills:
Slotted line followers and interlocking cogs
Rotational maze
Percussive instruments and mirror
Magnetic pen and ball followers
Threading loopy activities
The Crocodile Wall Game presents hours of fun for an individual child or small groups of children playing and learning collaboratively. The challenges offer a range of hands-on problem-solving learning opportunities while engaging children in conversations about what they are doing. The wall comes fully assembled in five ready-to-go pieces with fixing holes and attachment screws for easy-fitting to a wall.
Age: 12m+.
Size: L1745mm.