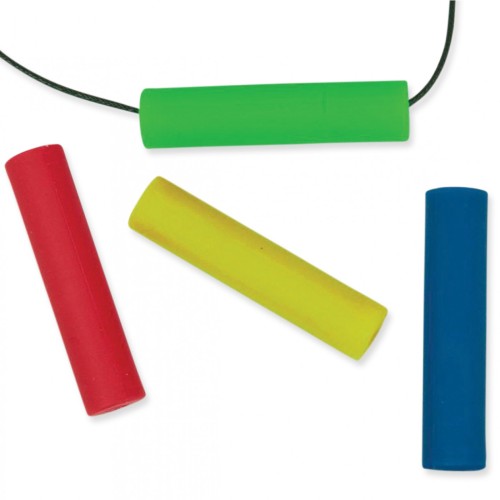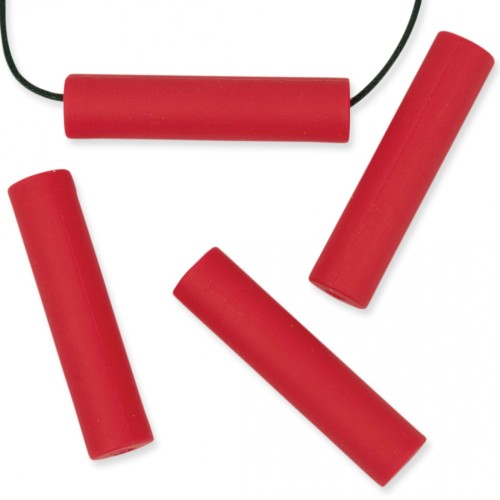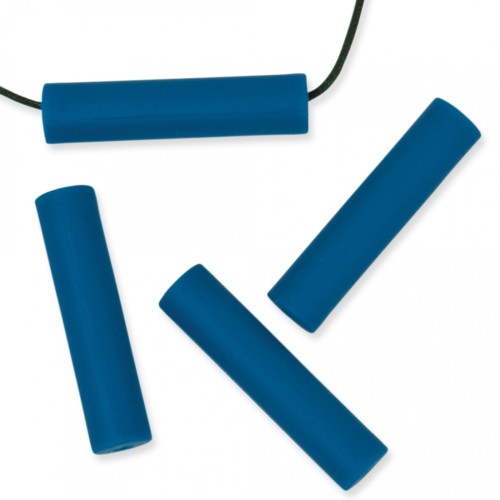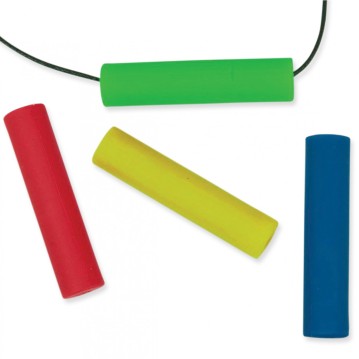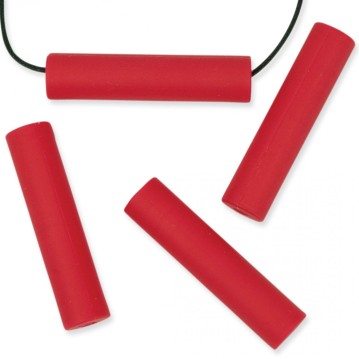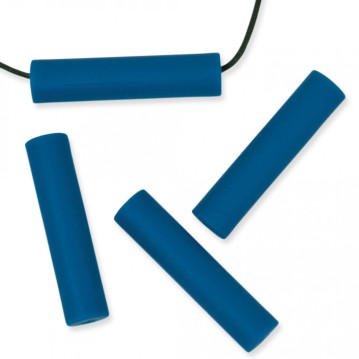 Chewy Chubes
Product Code - 28392

A smooth tube chewy threaded on a long cotton cord which can be adjusted to make a necklace or bangle. Each set comprises four tubes and cord. Suitable for mild chewers.
Tube size: L55mm. Cord size: L800mm.
Please note that all our Chewies have great bite resistance but are not indestructible and should be replaced periodically.
Available in various colour options