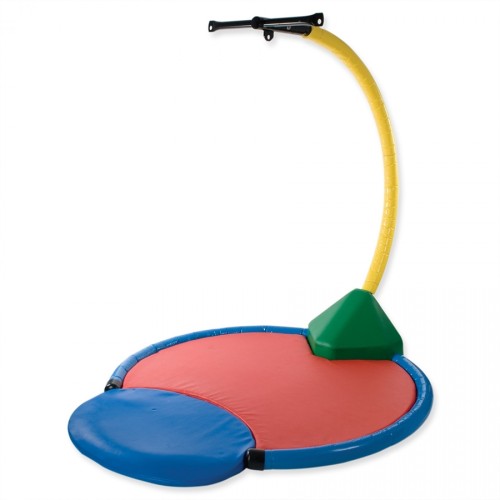 C Frame
Product Code - 81866
This popular C Frame is a free-standing tubular steel suspension system for use with sensory integration swing products. The frame eliminates the need for permanent structural fixings, is easy to transport and assemble, and is of modular construction. The C Frame is strong and robust and can be ideal in a situation where ceiling fixing is not possible or you require greater flexibility in the area where you would like to work. The frame comes with a single point head with the option of purchasing a triple point head (illustrated).
The triple fixing point allows both a single point use with the rotational device and also a two-point fixing for linear work. The minimal flexion in the movement of swings on the C Frame provides gentle bouncing action as well as swing movement. This can be minimised by the therapist or used as an option for the individual. Although the C Frame is free-standing, for adult use it is likely to require floor fixing. Two years warranty as standard.
Maximum weight: 150kg.
Size: 2330mmH x 1860mm Diameter. Base.